The Innovation Exchange connects businesses facing innovation challenges with innovators that accelerate solutions.
Join a fast growing number of ambitious and solution driven businesses that are focused on commercial growth, collaboration and innovation.
Be Part Of
The Innovation Exchange 
Do you have an
innovation challenge?
The Innovation Exchange is working closely with industry to understand the big digital transformation challenges and now we are on a mission to find the innovation expertise that will help deliver the solutions.
Contact us now at theInnovationexchange@dublinbic.ie
Are you a technology
innovator?
The Innovation Exchange is now recruiting innovative SMEs with a proven ability to create and deliver digital transformation solutions.
APPLY HERE
What Our
Collaborators Say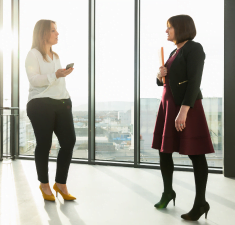 As a startup, being part of the Innovation Exchange has accelerated our potential to partner with world-renowned brands. This adds huge value to us at this stage and into the future. The opportunity to listen to business leaders and hear the problems they wish to solve also makes collaboration a much more time-efficient process.

Innovation Exchange is a great initiative from Furthr. It enables early and mid-stage start-up get in front of targeted bigger players in the market and build a potentially long-term collaboration. It is probably The Ideal . It is hugely beneficial for Empeal having been able to present to potential collaborators – hopefully something will come out of it in the long run.

AerNua received huge value from the Innovation Exchange Programme. We worked with an excellent event coordinator, we were provided with the opportunity to pitch to multinational key decision makers, and permitted to attend very informative training events where our questions were heard, and valuable answers and direction received. We received both financial and moral support as we began this long journey as a start-up company. The Innovation Exchange put us in contact with the necessary resources which we required to address our weaknesses and to develop opportunities.
AerNua hopes to continue this new relationship we have established with the Innovation Exchange programme and Furthr.

Founder & CEO of Intrinsicx
The Innovation Exchange is a fantastic programme that helps small, early-stage companies with 'warm introductions' to large enterprises that are pre-disposed to working with startups and potentially interested in the innovations they offer.  The programme helped us to meet senior people in leading Irish and Global enterprises, produced tangible leads for us to pursue and was efficiently and professionally run by the team at Furthr throughout.  We'd happily repeat the process!
Digital Incubation Hub Manager, Glanbia
The Innovation Exchange has been hugely positive for Glanbia, bringing value with every step of the process. It has given us exposure to lots of different companies, innovating in lots of different ways that can help Glanbia accelerate at speed