80% of large businesses know importance of innovation, 
but a third have no strategy in place 
Cybersecurity, increasing profitability and developing sustainable operations are key concerns for businesses in Ireland driving corporate innovation
More than a third of companies are considering investment in AI and Machine Learning 

Over a third of large businesses (34%) do not have a defined innovation strategy and nearly half of these (45%) don't expect to have one in place in the next three years.
Dublin, 12th September:  According to a research report from The Innovation Exchange, an initiative of Skillnet Ireland, when it comes to corporate innovation, Ireland continues to perform above the EU average but there is still room for improvement. The report outlines the potential impact of innovation for individual businesses and the economy citing its role in improving productivity and efficiency as well as in achieving growth, expansion and competitive advantage. Other benefits include helping business adapt to change and attracting talent. 
According to the survey, carried out by Amarach Research, 80% of large organisations expect that innovation will become more important to their business in the next one to three years, however, over a third of large businesses do not have a defined innovation strategy and nearly half of these (45%) don't expect to have one in place in the next three years. 
The main barriers for companies to having an innovation strategy in place include budget, time and the expertise for implementation, indicating that the pressures associated with the day-to-day running of a business are preventing 'bigger picture' thinking. 
The survey found 9 in 10 large firms said they were open to collaborating with third party businesses to overcome some of the barriers to innovation. However most businesses recognise there could be barriers to collaborating while only 7% think there would be no barriers at all. The research found that long and complex procurement processes are the most significant barrier to collaborative innovation for both large businesses (29%) and SMEs (20%).
The Innovation Exchange was established in 2022 to overcome the barriers to innovation in Ireland. The programme, which has 500 companies engaged with it, connects large organisations facing innovation challenges with technology SMEs that fast track solutions. 
Conor Carmody, Director of The Innovation Exchange commented: "According to our research, innovation is twice as likely to be driven by process changes than product development. Innovation is not necessarily about the latest and greatest invention or technology. There is huge value for organisations to adopt innovative solutions to improve business processes and operational efficiency and ultimately deliver cost benefits and better ROI for large businesses exploring digital transformation."
Skillnet Ireland's Mark Jordan, Chief Strategic Officer said: "Our focus at Skillnet Ireland is on driving business success and enabling innovation within both multinationals and SMEs. The Innovation Exchange has been very powerful in doing exactly that, by connecting large firms seeking business solutions with SMEs that can provide them. This will add greatly to driving innovation across a wide range of areas including digitalisation, climate and advanced manufacturing."
What are the Barriers to innovation?
In terms of the companies that have a basic innovation strategy in place, or none at all, the top four barriers score equally high (33%) and include: no dedicated budget for innovation initiatives, lack of time to identify/implement them, a difficulty prioritising where innovation needs to be applied and a lack of time required for implementation. 
While 90% of large firms are open to collaborative innovation, internal working practices can act as a barrier.   In relation to large firms, the research found that concerns around the sensitive nature of the business to be the largest barrier to working with a third party (39%); 29% said the lengthy procurement process/onboarding of suppliers was an issue; the direct cost for third-party involvement accounted for 29%, while the indirect cost of resourcing the management of third-party involvement came in at 24%.  This skill and resources gap is echoed in the barriers for businesses implementing innovation strategies with 27% citing a lack of technical staff 24% saying a lack of managerial staff/innovation leaders was a factor.
Both large corporations and SMEs identified the lengthy procurement or onboarding process as the biggest barrier to working together.  (Corporates – 29%; SMEs – 20%)
Drivers of Innovation
While AI has dominated business discussions, cybersecurity (57%), increasing profitability (48%) and operating more sustainably (47%) are the top three challenges facing businesses in Ireland in the next one to three years.
In terms of digital technology investment, cybersecurity (55%) topped the poll for large businesses,  followed by Data/predictive analysis (48%), Sustainable/New Energy Solutions (43%), Payment Processing (40%) and Artificial Intelligence and Machine Learning came in at 36%.
How do we bridge the innovation gap? 
Almost 9 in 10 (87%) of digital SMEs surveyed, that are currently not working with tThe Innovation Exchange, are interested in using the services of an agency to help their organisation navigate the potential barriers of working with corporate partners.
59% of the same digital SMEs, again excluding those already working with The Innovation Exchange, are interested in an Irish enterprise that connects corporate partners who want to innovate with providers of new and emerging technologies.
The survey of 132 digital SMEs (including start-ups and more mature businesses, as well as SMEs working within tThe Innovation Exchange network and others outside of it), shows that most SMEs are ready to meet the needs of larger businesses. Over 6 in 10 digital SMEs are already selling digital solutions in the marketplace and can immediately add value to larger business partnerships.  Nor are their solutions niche or extremely specialised with 57% offering digital technologies that can be used by most businesses across multiple sectors and functions.
Carmody added, "The Innovation Exchange is building an ecosystem that is driving digital transformation. Our primary aim is to work with 1,000 companies by 2025 and only 18 months in, we are already facilitating the talent development of over 500 companies by offering structured learning in the areas of sales, marketing and commercial disciplines while supporting new business development, revenue generation and sales. 
"We facilitate successful deals between SMEs and large corporates and as part of this, we are de-risking the engagement for corporate members who to date have brought 27 digital transformation challenges to us including Bord na Móna, Ryanair, ESB and most recently Irish Water. The bottom line is that we want more corporates to reach out to us with their problems. We have a growing bank of innovative solutions providers that are being taught how to overcome the hurdles of working with a large, process driven organisation."
<ENDS>
About The Innovation Exchange:
The Innovation Exchange is an initiative of Skillnet Ireland and is a collaborative ecosystem that connects innovators with innovation seekers, facilitating collaboration between companies and creating opportunities for talent development, business opportunities and commercial success for all involved. 
It is an innovation marketplace where large corporates facing innovation challenges are connected with ambitious solutions providers with the skills to solve challenges and fast-track innovation.
Large corporates get access to collaboration opportunities with Ireland's most talented SMEs, accelerating their digital transformation. There are currently 27 corporate members of The Innovation Exchange, including Ryanair, Glanbia, ESB, Axa Insurance, Microsoft, IBM and IDA Ireland.
Scaling technology companies get an instant sales pipeline as well as access to prospective customers, market intelligence, learning and collaboration opportunities along with the capability to sell to large corporates via a structured process. Our SME members have deep expertise in emerging technologies such as AI, process automation, robotics, cybersecurity, digital communications and IoT.
The Innovation Exchange is an initiative of Skillnet Ireland and is managed by Furthr. It was launched in February 2022 and since this time over 500 companies have engaged with the programme. By 2025 over 1000 companies will be part of The Innovation Exchange ecosystem as it works to overcome the barriers to corporate innovation in Ireland.
About the survey
The Innovation Exchange commissioned Amárach Research to survey businesses throughout Ireland about current and future innovation practices, as well as exploring the potential for collaboration between corporates and SMEs.  The research was conducted in April and May 2023.
In order to explore innovation activities in detail, Amárach surveyed:
75 large businesses/corporates employing over 250 people

126 SMEs employing fewer than 250 people, of which 86 were in digital technology sectors or services

46 SMEs operating as part of the Innovation Exchange community
In addition, Amárach conducted in-depth interviews with 5 corporate members of the Innovation Exchange community.
Note that, in the analysis that follows, we have combined the findings from the 86 digital technology SMEs with the 46 SMEs in the Innovation Exchange community (who are also digital technology businesses) to better understand this key constituency for the Innovation Exchange.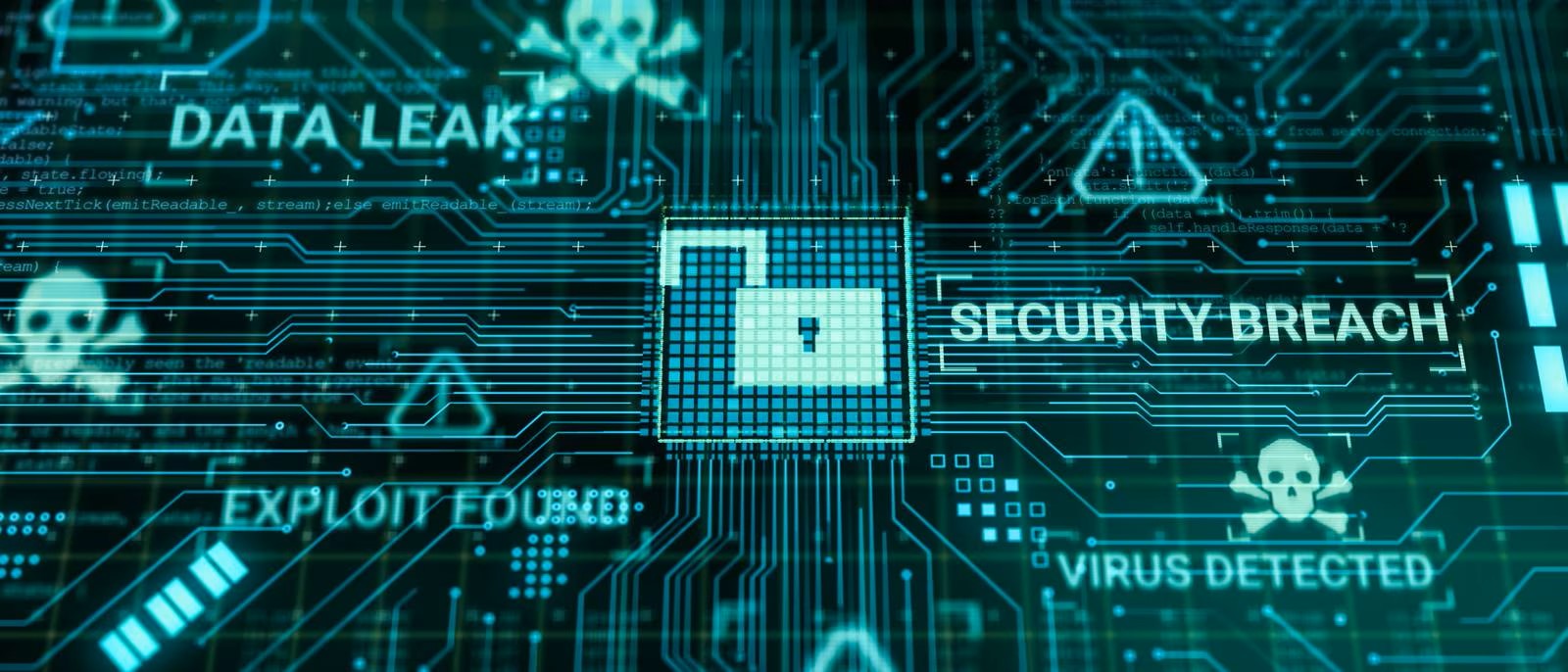 The role and impact of collaboration in corporate innovation in Ireland 2023